Mutoh ValueJet High Resolution Outdoor Inkjet Printers

Would you like to increase your profits by speeding up your production to complete more jobs in less time? Mutoh ValueJet Inkjet Printers will help you do this!


NOW INTRODUCING the Brand New ValueJet 628-24"! If you're looking for entry level inkjet capability or to expand your current printing production this is the printer for you. If you're looking for affordable and/or small footprint, without compromising value, this is the printer for you. This is undoubtedly the fastest printer of its size. At blazing print speeds of up to 433 square feet per hour, the only thing you sacrifice is size!

Mutoh ValueJet Inkjet Printers are the fastest printers in their classes. The ValueJet 1324X-54" ink jet printer prints up to 565 square feet per hour! And the ValueJet 1624X-64" prints up to 600 square feet per hour!

So, if you're interested in getting ahead and making more money, it makes sense to order a Mutoh ValueJet High Resolution Outdoor Inkjet Printer from SignEquip now. "They're the choice of the foremost wrap professionals!"
NEW ValueJet 628 (24")


Call for price quote.

Mutoh Edition Flexisign & Print Software and VJ Total Install CD included! FREE training at our depot included.
Stand is extra.
Ink Starter Kit is extra.

Bonus Features

6-color (CMYK, Lc, Lm) OR 4-color (CMYK x2)


Max resolution 1440 dpi


Print on a wide variety of substrates up to 24" wide


Print speeds up to 433 sf/hr


Uses Mutoh Eco-Ultra ink


Optional stand


Mutoh edition Mutoh Edition Flexisign & Print Software


Automatic sheet off function


VJ Total Install CD


Limited One-Year Depot Warranty


ValueJet Status Monitor (VSM) available to monitor ink levels, heater settings, media roll end and print status from iPhone or Android




VJ-1341 SR Pro (54")




Call for price quote.




Shipping & Handling from Edmonton not included.
Eco-Ultra Ink, & Mutoh Edition Flexisign & Print Software included!
Onsite training and installation available for an extra charge.

VJ-1341 SR Pro FEATURES

The MUTOH XpertJet 1341SR Pro 54″ Eco-Solvent printer, with it's small footprint and high-quality output, is ideally-suited for the production of vibrant graphics and signage. It is powered by MUTOH's new genuine VerteLith™ RIP Software, bundled with FlexiDESIGNER MUTOH Edition 21, a $2,199.00 value. VerteLith RIP optimizes all of the capabilities the XPJ-1341SR Pro has to offer and produces the best-possible gradients, skin tones and vivid colors. This printer features MUTOH's new AccuFine Print Head, which achieves best-in-class dot placement accuracy and an increased nozzle row length for higher productivity. Also included with the XPJ-1341SR Pro is i-screen optimizing technology, which reduces banding to create smoother looking images. Automated processes like Nozzle Area Select, Feed Master, DropMaster2 and Media Tracker make this printer an excellent choice when looking for an entry-level, roll-to-roll machine that balances performance and cost.
See what Kracky Custom in Lethbridge, Alberta, Canada did with their Mutoh ValueJet.
You can do it too!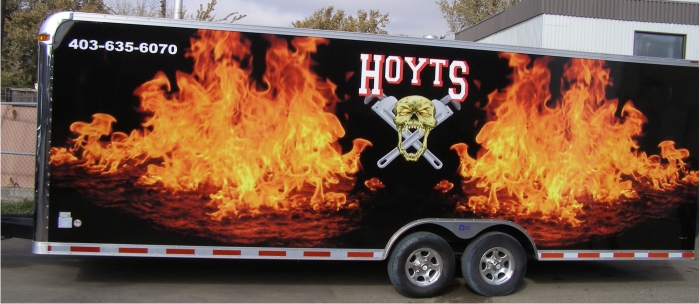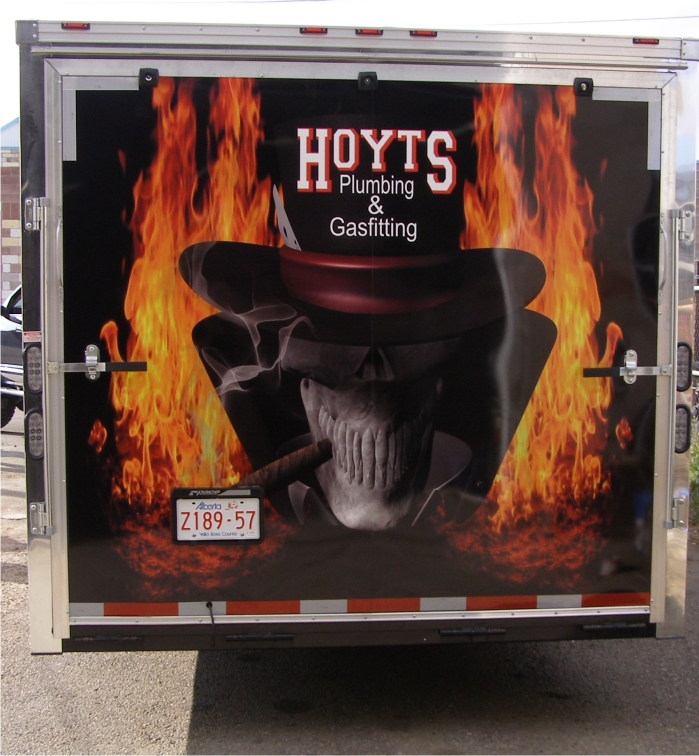 For custom design and graphics contact Kracky Custom, 403-381-2729.


Keep reading to learn more about the Mutoh ValueJet VJ-1341 SR Pro Inkjet Printer.
What else can you do with the ValueJet VJ-1341 SR Pro? The 53.97-inch media width allows you to take on larger jobs. Your prints will turn out crisp and clear with Exceptional Quality High Resolution, and the Intelligent Interweaving Print Technology, which utilizes a wave pattern to virtually eliminate banding. Not only will you stay healthy, but you'll protect our environment, and please your customers due to extremely low toxicity, absolutely brilliant, new Eco-Ultra Inks. These colors will pop, and last as long as 3 years outdoors! What's more, you'll save on production costs by using inexpensive untreated media; 10 print modes give you lots of flexibility; the compact size and low height take up little space, and make it easy to work with.
Now that you know how the ValueJet can help you and your business, you'll want to pick up the phone and place your order today.
Customize your ValueJet by bundling it with an optical sensor vinyl cutter for all your contour/die cutting needs. Cutter choices available. Contact us for info and special bundle prices.
Contact us for pricing on custom bundles.
Here's a quick run-down: Mutoh ValueJet is the fastest printer in its class! And the Intelligent Interweaving Print Technology gives amazing photo-quality, bandless resolution! Need more info? We're as close as your email or telephone. Real people answer our phones, and we love to help you. We're with you every step of the way. For one-step service call SignEquip; we'll answer your questions, and you can place your order over the phone.