Let us introduce ourselves...
SignEquip helps sign manufacturers to maximize their business success. For the best supply and service of vinyl cutters, large format printers, sign printers, inkjet printers, thermal transfer printer-cutters, print and cut bundles, sign design software, clip art, laminators, vinyl and adhesive removers, media, and sign making supplies and accessories. Located in Edmonton, Alberta, Canada, SignEquip (formerly Corbin Graphic Supplies) has been in service since 1976, throughout Canada, USA, and the world. For business or hobbies, we have everything to make signs, banners, billboards, decals, labels, vehicle graphics, vehicle wraps, window graphics, posters, patterns, sandblasting masks, silk screening stencils.
Did you remember to sign up for SIGNED UP email newsletter? You'll receive special offers and valuable information every month.

Sign up now. You'll find the sign up box over to the right, on the gold menu bar. Just type in your email address, and click on the "GO" button. It's that easy!

LOCAL CUSTOMERS SAVE on ONLINE ORDERS! Click here to find out how...

on this page....

Upcoming Events:
2017 ASA Trade Show
See new products and equipment:
The Shaw Conference Centre – Hall C
9797 Jasper Ave, Edmonton, AB T5J 1N9
Friday, June 16 10:00 AM till 6:00 PM
Saturday, June 17 10:00 AM till 2:00 PM
Click here to register and more information.

'Like' SignEquip on Facebook. Are you a Facebook user? Even if you're not, you can sign up now. Click on the badge below to Like us and get regular updates, as well as last minute news on exciting new products and special deals.
$$$$ Gift Certificates Available! $$$$
The perfect gift solution for the sign industry entrepreneur in your life.
Any denomination. Call for details and to order.
Sign Vinyl and Vinyl for Crafters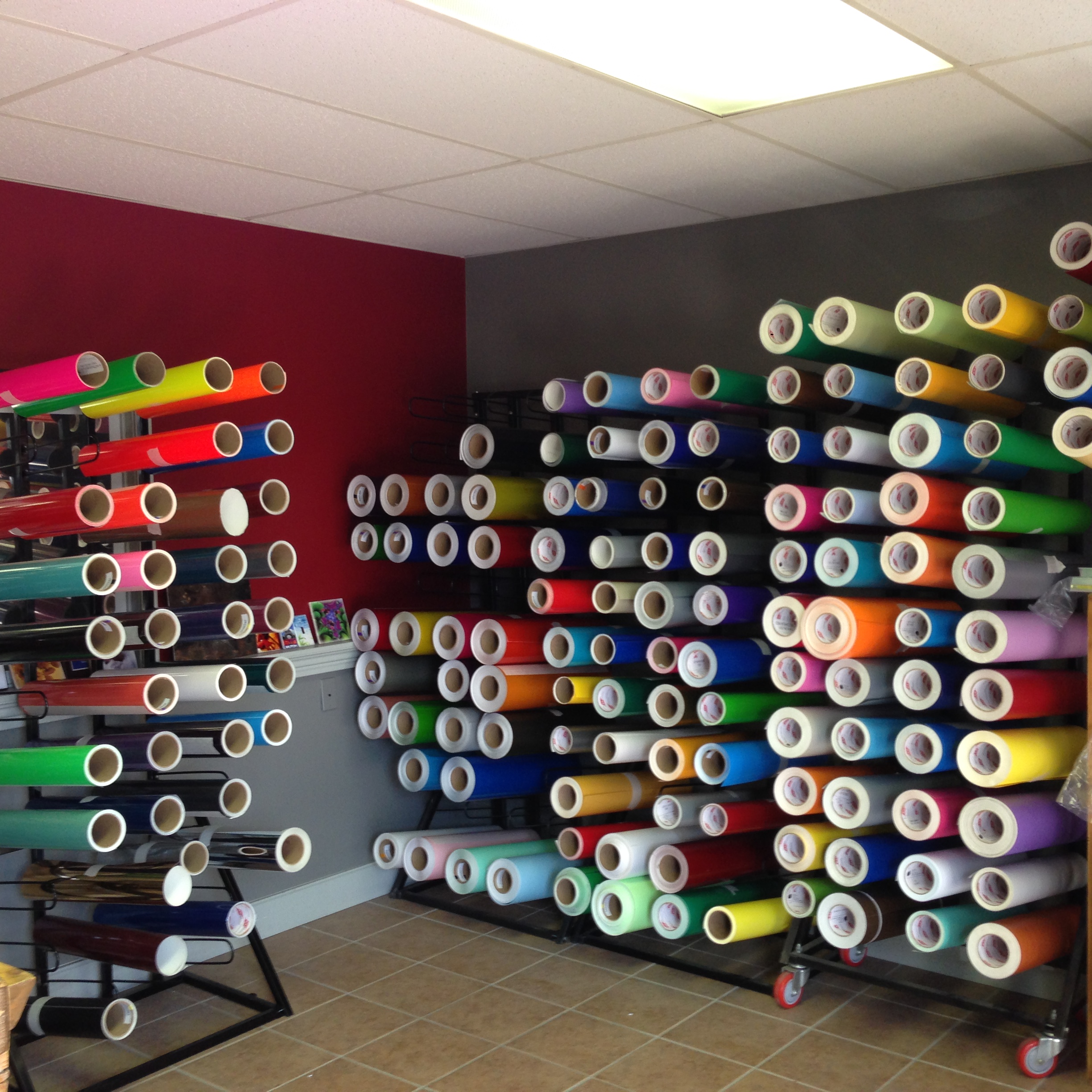 Come in and see our wide selection of vinyl for signs and crafting vinyl in our show room.
Rav en 7 Vinyl Cutter (24")




Finally after all these years, a Top-of-the-Line, Professional, Super Fast Rav en Cutter with
Ultimate Tracking up to 50 feet! Check it out here...
Let's do some cash flow math: You can pay $4795 up front for FlexiSIGN-Pro. (Let's round that off to a $4,800.00 expense for the year - NO upgrades included.) Or you can buy the Flexi Online Subscription annual plan - ALL upgrades included - and SAVE $4,116.00 for a year's worth of Flexi!
And now, you can click on one button to purchase your immediate download anytime - 24/7!
Are you excited yet? Read more here...
Rav en 5 - 24 Inch Vinyl Cutters
"The Best Value in a Cutter Anywhere!"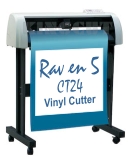 The next generation Rav en 5 is now available!
Professional quality at an entry level price.
This is entry level at its best.
Check out the new improvement.
In the words of one who has experienced Rav en's amazing money-making potential:

"Why did I ever drive a truck? My Rav en has paid for itself 40 times over!!"
James Dial,
Langley, BC
Click here for more Client Comments
Check out our new value-packed Rav en Price Menu with software, starting as low as $797!
60" Vinyl Roll Storage Floor Rack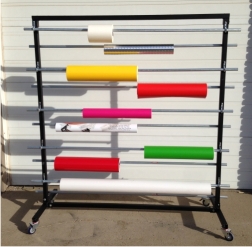 Finally! A sturdy 60" Roll Storage Rack with a price that can't be beat!
Check it out here...
Summa DC5sx Printer-Cutter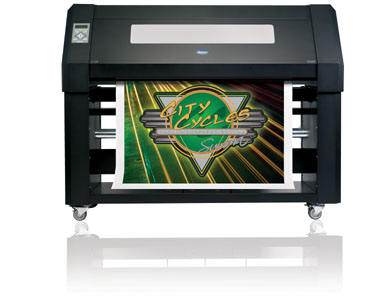 New production enhancements, including Ethernet Connectivity, 7X Faster Processor, and more!
Check out the Brand New 5th Generation DC Series Thermal Transfer Printer-Cutters...
Ezy Taper® Applicator
-Laminator/Print Mounter/Premasker/Vinyl Graphics Mounter/Background Coater-
"Less than 2 minutes to switch between applicatons!"
Geneva Inventors Exhibition, 2004, Silver Medal Winner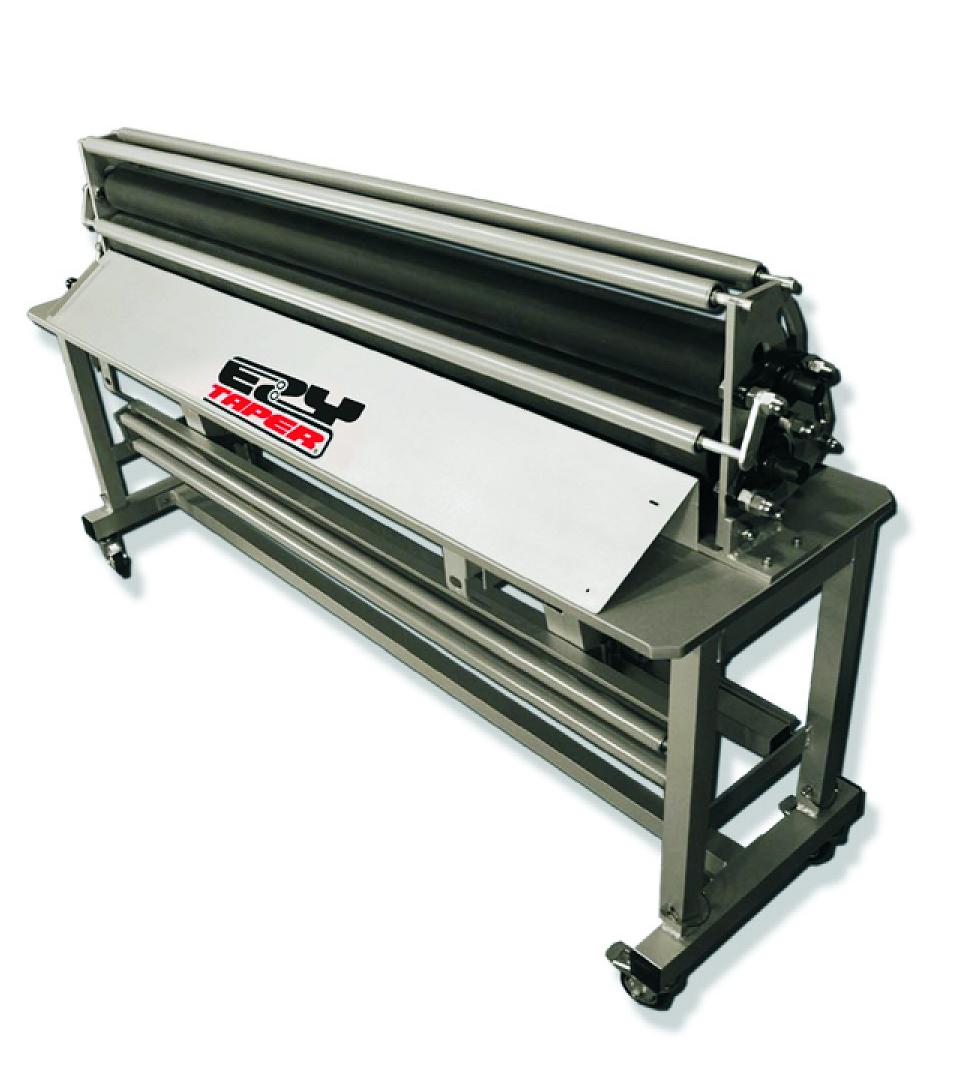 This will blow your mind! Check out how you can SAVE with Ezy Taper...
Read what Ezy Taper owners have to say...
Deal$! Deal$! Deal$! Deal$! Deal$! Deal$! Deal$! Deal$!

60" Vinyl Roll Storage Floor Rack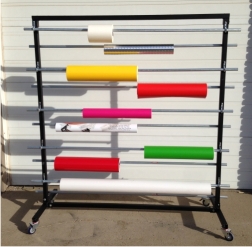 We promised we'd come up with a rack for storing large rolls that saves you money. Here it is! A sturdy 60" Roll Storage Rack with a price that can't be beat! This is your dream deal!
Check it out here...

For amazing deals on Demo Models and Pre-Owned, Refurbished Equipment and assorted other stuff -
Check out our Clearance Page...
The biggest assortment EVER is available NOW!


FREE $tuff!!! FREE $tuff!!!


"Are You Happy With the Service You're Getting From Your Sign Equipment Supplier?"
You Should Expect Answers to 14 Important Questions When Choosing Your Supplier
Equipment can be purchased anywhere. There are often many choices for suppliers of any particular brand and model. There may also be many different prices for the same product. But what determines whether you're getting the best value for your dollar?
"Although this looks long, it all happened in less than two years.


As many small private organizations, we started out small. Didn't know anybody and for the most part, didn't know anything either. We'd purchased a small 15" Roland cutter...and really had no idea where we might go with it. The group we purchased the Roland from; really didn't care either. We found the product very limited in comparison to the expectations of our small group of customers, but it truly got us started.

Then just over a year ago we made a visit to (SignEquip) in Edmonton. Made what we thought was a big investment; purchasing a 24" Rav en cutter. What a step up! Blair suggested that he would take it in trade with no loss in investment if we chose to move a bar or two up. Blair already knew what we didn't, that we would have to expand if we were going to stay in the business...."
Click here to read more...
$$$$ Gift Certificates Available! $$$$
The perfect gift solution for the sign industry entrepreneur in your life.
Any denomination. Call for details and to order.
Important Announcement! Please take advantage of our secure automated shopping cart feature for easy, fast ordering. (Secure HTTPS/SSL Shopping Cart certified by Verisign.) Much of our inventory is available to be ordered online. If the item you're looking for cannot be ordered this way, it's because we prefer to discuss your needs to ensure the product is suitable for you before you make the purchase.
Of course, you can always place any order by phone, and we're always happy to answer your questions via phone, email, or fax. Hope to hear from you soon!

- Diane Corbin, Marketing Director and Web Manager
The next time you think of signmaking equipment, accessories, and especially service, think of SignEquip. You're in business to make money. We can help you make that happen. We have answers to your questions. We sell solutions to your problems. We're not happy until you're happy. For the big stuff - vinyl cutters, wide format color printers (ink jet, thermal resin), digital printer-cutters, etc. We're here for you. Or for the small stuff - software, clip art, supplies, etc. we're here for you. We're with you every step of the way.